Caroline Lavelle Casts A Spell On Cello
Susan notes: Thanks to TED for making TED Talks downloadable and embeddable, and for providing the biographical information that goes along with them.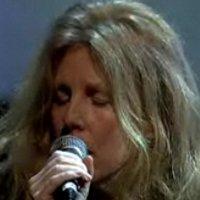 Caroline Lavelle plays the cello like a sorceress casting a spell, occasionally hiding behind her wild mane of blond hair as she sings of pastoral themes. She performs "Farther than the Sun," backed by Thomas Dolby on keyboards.
Connecting the best of British chamber folk and folk rock to modern electronic music, Caroline Lavelle is frequently sought out for both her vocals and her cello playing.
The genre-bridging cellist has collaborated with the likes of Peter Gabriel, Laurie Anderson, Radiohead, the Cranberries, BT, Massive Attack and William Orbit, among others (she reportedly inspired Madonna to pursue her own successful collaboration with Orbit).
Related Articles