Carmen Agra Deedy Spins Stories
Susan notes: Thanks to TED for making TED Talks downloadable and embeddable, and for providing the biographical information that goes along with them.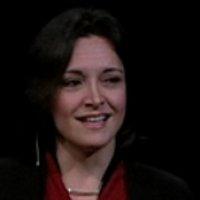 Storyteller Carmen Agra Deedy spins a funny, wise and luminous tale of parents and kids, starring her Cuban mother. Settle in and enjoy the ride -- Mama's driving!
Carmen is a storyteller and children's-book author. Born in Cuba, she moved to the United States as a child, and her childhood and family provide a rich vein of material for her vividly told stories.
She's a contributor to National Public Radio and has won numerous awards for her writing.
Related Articles