Camille Seaman: Haunting Photos Polar Ice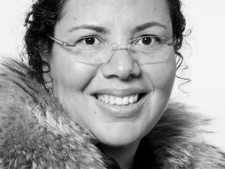 Camille Seaman takes photographs all over the world using digital and film cameras in multiple formats. Since 2003, her work has concentrated on the fragile environment of the polar regions. Her current project concerns the beauty of natural environments in Siberia.
Seaman's photographs have been published in Newsweek, Outside, Zeit Wissen, Men's Journal and more, and she has self-published many books on themes like "My China" and "Melting Away: Polar Images" through Fastback Creative Books, a company that she co-founded. In 2008, she was honored with a one-person exhibition, "The Last Iceberg," at the National Academy of Sciences, Washington DC.
Related Articles