Marty Avery Speaks at TEDxWaterloo
Susan notes: Thanks to TED for making TED Talks downloadable and embeddable, and for providing the biographical information that goes along with them.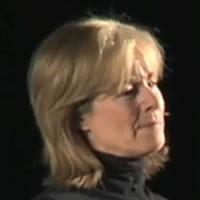 Marty Avery is a business advisor who collaborates with business founders and leaders to design and implement prosperity strategies.

She has been consulted by the Prime Ministers Task Force on Women in Business as well as NextMEDIA & Fortune Magazine.

Marty has presented on Digital Delivery at several CEO forums, and social change at Buzza CEO think tank in California.
Chief Catalyst at What If?, faculty at the Canadian Film Centres Media lab and at the Banff Centres BNMI, Martys passion is using the power of networks and connection to build a world where you can extend your reach.

Related Articles