Brave Kakenya Builds Her Village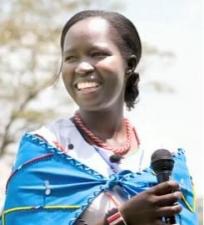 Susan notes: this is a wonderfully told animated story narrated by Kakenya, the young woman whose life it depicts. Kakenya, who was betrothed at the age of five, cleverly used tribal traditions to find a way to get what she wanted: to become a teacher.

She was the first woman in her village to go to college. At the time this video was filmed, she was just finishing her Phd.

Kakenya went back to her village and built its first primary school for girls, a place she says, where they "can dream."

Thanks to Vital Voices for making Kakenya's story, and those of other changemakers around the world, available to inspire us.


Related links:
Vital Voices
More About African Women on AWR