Bernice Johnson Reagon (Singer/Composer/Scholar/Social Activist)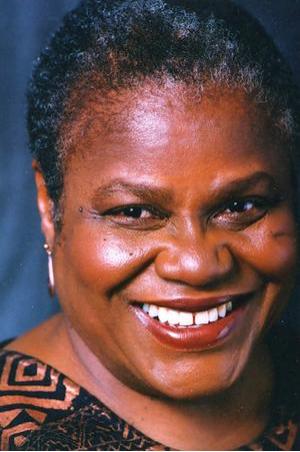 Bernice Johnson Reagon (born October 4, 1942) is a singer, composer, scholar, and social activist, who founded the a cappella ensemble Sweet Honey in the Rock in 1973.
The daughter of Baptist minister J.J. Johnson, Bernice was born and raised in southwest Georgia, where music was an integral part of life.
She entered Albany State College in 1959 (since July 1996 Albany State University) where she studied music and first became involved in political activities.
Reagon was an active participant in the Black Civil Rights Movement of the 1960s as a member of The Freedom Singers, organized by the Student Non-violent Coordinating Committee (SNCC).
Reagon is a specialist in African-American oral history, performance and protest traditions. She was featured in 1992 in the Emmy-nominated PBS documentary The Songs Are Free: Bernice Johnson Reagon with Bill Moyers.
She has served as music consultant, producer, composer, and performer on several award-winning film projects and was the conceptual producer and narrator of the Peabody Award-winning radio series, Wade in the Water, African American Sacred Music Traditions.
Reagon's work as a scholar and composer is reflected in publications on African American culture and history, including: a collection of essays entitled If You Don't Go, Don't Hinder Me: The African American Sacred Song Tradition (University of Nebraska Press, 2001); We Who Believe In Freedom: Sweet Honey In The Rock: Still on the Journey, (Anchor Books, 1993); and We'll Understand It Better By And By: Pioneering African American Gospel Composers (Smithsonian Press, 1992).
Reagon has recorded on several albums on Folkways Records including "Folk Songs: The South," "Wade in the Water," and "Lest We Forget, Vol. 3: Sing for Freedom."
Reagon is Professor Emerita of History at American University in Washington, D.C., and holds the title of Curator Emeritus at the Smithsonian Institution's National Museum of American History in Washington, DC, and was the 2002-04 Cosby Chair Professor of Fine Arts at Spelman College in Atlanta Georgia.
In 1995 Reagon received a Charles Frankel Prize for her contributions to the public understanding of the humanities. The award was presented at the White House by President Bill Clinton. Other notable awards include the 9th Annual Heinz Award in the Arts and Humanities given in 2003 by the Heinz Family Foundation. In April 2009 Reagon honorary doctoral degree from the Berklee College of Music.
In 1963 she married Cordell Reagon, another member of The Freedom Singers. Her daughter, Toshi Reagon, is also a singer-songwriter.
Related Links:
Bernice Johnson Reagon on Wikipedia
Bernice Johnson Reagon Official Site