Be A Queen: Own Your Power And Glory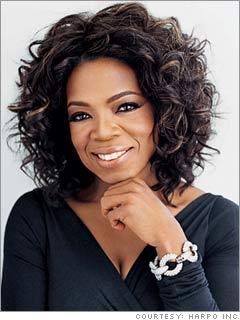 Susan notes: This quote, attributed to Oprah Winfrey, was posted by AWR fan Sanaz Ohodi fan on the AWR Facebook page. It struck a chord with me, I hope it does with you too.
"Be a queen. Dare to be different. Be a pioneer. Be a leader. Be the kind of woman who in the face of adversity will continue to embrace life and walk fearlessly toward the challenge.
Take it on! Be a truth seeker, and rule your domain, whatever it is - your home, your office, your family - with a loving heart.
Be a queen. Be tender. Continue to give birth to new ideas and rejoice in your womanhood.
We are daughters of God-here to teach the world how to love...
It doesn't matter what you've been through, where you come from, who your parents are, or your social or economics status.
None of that matters. What matters is how you choose to love, how you choose to express that love through your work, through your family, through what you have to give to the world...
Be a queen. Own your power and your glory."
Oprah Winfrey
Thanks to
AWR Facebook Fan Sanaz Ohodi
Related Articles