Bahrain: Don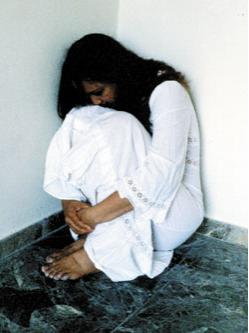 WOMEN's rights campaigners are demanding urgent changes to a draconian law that they claim encourages rape.
Under current Bahraini legislation, rapists are escaping punishment dished out by the courts by marrying their victims after they have been convicted.
Victims often agree to the marriage because of the social stigma, fearing that having been raped they will be unable to find another husband.
However, activists claim that in most cases the rapist divorces his victim soon after the marriage - having already secured his freedom.
They are now calling for changes to the law so that convicted rapists have to serve their full prison sentence, regardless of whether they marry their victims or not.
Batelco Care Centre for Family Violence Cases president Dr Banna Bu Zaboon argued the current law actually promoted violence against women.
"Because of the stigma in society they (the victims) agree to get married, but it causes more problems and leads to further sexual and physical abuse and psychologically it is very damaging," Dr Bu Zaboon told the GDN.
"In most cases they don't stay married because they (the rapists) say they never intended to marry a girl they already know."
In the latest case reported by the GDN, a convicted rapist sentenced to three years in jail was allowed to walk free after judges heard that he had married his victim - who had previously worked as his housemaid.
Bahrain Human Rights Watch Society secretary general Faisal Fulad said the loophole was simply a get out of jail free card for rapists.
"Imagine he raped her for a few weeks and beat her and when they come to the judge he says if you marry her you will be free," said Mr Fulad, who is also a Shura Council member.
Click here to read the full story:
By Rebecca Torr
Gulf Daily News
Photo credit:
Gulf Daily News
Related links:
More About Rape on AWR
More About Bahrain on AWR