Athena's Warehouse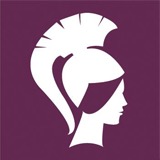 Athena's Warehouse is an unpaid, all-volunteer 501c3 nonprofit dedicated to educating, inspiring, and empowering underprivileged teen girls in Atlanta, Georgia, with an emphasis on positive female role models.
Athena's Warehouse equips girls with the tools and resources to become smart, confident, and independent young women, focusing on key teen issues such as positive body image, teen pregnancy prevention, safety in relationships, media literacy, and career preparation.
As an advocate for education and gender parity, Athena's Warehouse awards merit-based scholarships to help further education for girls at a socioeconomic disadvantage. The organization also champions community service and civic duty, volunteering annually with local charities and funding micro-loans to third-world women entrepreneurs.
Website: www.athenaswarehouse.org
Facebook: www.facebook.com/athenaswarehouse
Twitter: @AthenasWH
Related Articles