Architect Eman Al Mansoori Was A Natural-Born Leader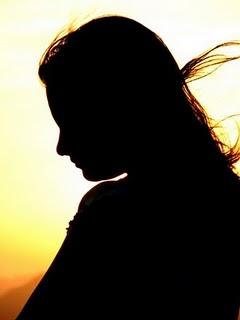 Posted by Salem Al Mansoori
May 24, 2010
Her younger brother was my best friend as a kid. I used to stay in their home for days on end. In the summer, we used to fake going early to bed, her brothers and I, and we'd sneak into the living room to play videogames late at night.
She, being 10 years or so older than us, would catch us and shoo us back into the boys' room. But we all knew she'd do it only once, out of responsibility, and that she'd go back to her room and that we're free to sneak out again.
Her name was Eman (which means "faith"), and she was the second eldest girl (and 3rd overall) in a large family of nine siblings. She was the funniest girl I've met and a natural-born leader.
In UAE University, she was electively the head of the 5 or so girls from the family, who stayed in the same dormitory, including my sister. She protected the girls from bullies and unfair professors.
She was also not bothered by silly conventions.
She was a natural nonconformist and couldn't help it. She chose to study Architecture when girls were told to be teachers or housewives. (We were told that she used to stay up all night to study, and that she once couldn't keep her eyes open, literally, during a lecture.)
After graduation, one by one, girls from the family got married including all four of her sisters. Her youngest sister has recently got engaged to my brother. Their planned wedding date was next month.
When asked why she didn't choose to get married, she'd say she has "other plans" for herself. She had a wonderful career. She had her own private Architecture practice, as well as a morning job. She eventually held a high-end job in another city. She'd wake up at 5:00 or so and commute for 90 minutes every day.

And then the headaches started. She'd ignore them because she didn't have time for such petty things. It was probably the exhaustion, she'd think. But they refused to go away and gradually got stronger. One day she came home and collapsed and was taken to the hospital.

Turned out she had cancer.

She spent the last two years in Germany for chemo therapy (her family members would take turns in staying with her). But she'd say she really missed home. She came back home only once during the two years and for a month or so to observe one Eid.

I asked my sister how did she look like. She told me she didn't speak much. She used to be the most popular girl in any gathering. She told me that she was known for her defying spunk and spark, but she'd just stare at nothing now.

We were used to hearing that "someone is now a shadow of their former self" but we didn't really know what that meant. Now we kinda know.

As days would pass, we kind of got used to the fact that Eman was still in Germany, getting treatment. We got desensitized a little. Last night around 2 am, I received a BBM message from her brother telling us that she needs our prayers as she's now in a critical state. We prayed for her and told everybody we knew to do so. I kind of cried a little before going to sleep but was very hopeful.

When I woke up this morning, I was told by my mother that Eman is no longer with us. Each one of us is different today. In a way, we are all shadows of our former selves today.

She lived a really great life but I don't know how to tweet it. The way I remember her is the way she'd lead us all, her younger siblings and myself and my three siblings (practically a tribe), when we'd all go out in Egypt, where both our families had a few holidays together.

She just couldn't help it, she was always a leader.

She was the first one of us to leave.

Susan notes: this beautifully written tribute was first delivered in a series of tweets by my Twitter friend @rubicon (aka Salem Al Mansoori). I was moved to tears as I saw it emerge 140 characters at a time, in short bursts of simple, heartfelt emotion. I cried again when I read it now. I didn't know Eman. I don't know Salem either really. But I surely can recognise love and respect when I see it. Eman's joyful spirit will live on in the stories her family will tell of her for many generations to come. Thank you Salem for sharing your tribute with the world.