Arabic Online Daily Reports Saudi Women May Soon Drive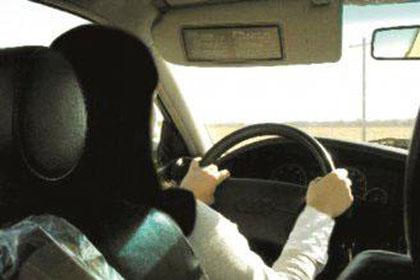 Riyadh: the owners of these reports are themselves demanding this, they said that this is not such claim, but an extrapolation of the corridors of decision-making relying also numerous instances was the most important of modern Saudi minister ancient Saud al-Faisal When I asked the writer and the outstanding "New York Times" , Maureen Dowd, who had spent 10 days in Saudi Arabia about the feelings of the edge in terms of allowing women to drive cars, replied with a smile: "I hope so", adding "in the next visit with you Bring an international driving license."
Not so long ago also a brief statement to the Director General of Saudi traffic Seaman Ajlan the newspaper Okaz less than a month in which he said that nothing prevents the employment of women in traffic and open women's sections.
He added that the Department of Ajlan also directed traffic and open women's sections in all regions, despite the fact that to the director of Traffic, the first of its kind, but some of them on another drive which is a clearance large proportion of women who own cars in Saudi Arabia.
According to the latest study published in 2004, 47 per cent of Saudi women have the cars but they can not command, often driven by the driver or the son, who did not enter the labor market after.
And talk about Saudi women driving the car although it is not "taboo" for political leaders who have more than appropriate that this significant social sincere, but that did not prevent hints for his support, leaving a main obstacle so far, according to observers lies in the infrastructure of the decision as important as this, where Saudi Arabia is in most aspects, including traffic is made up of staff and leading men by almost complete, comes amid a society that tends to maintain strong, especially in the virtual affairs.
Click here for the full story:
By Yousef Al-Hazza
elaph.com (Tranlated Version)
Click here for original link in Arabic
Related links:
More About Saudi Arabia On AWR