Amazing Women Create Amazing Lives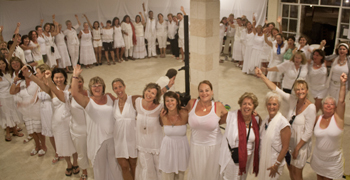 Guest blog post by Janeen Halliwell
Amazing women are gathering for the celebration of a life-time!
And what better place and time than on The Island of Women (Isla Mujeres), Mexico for International Women's Day - March 5 - 8, 2013?
Women from around the world will convene on this pristine island off the coast of Cancun, Mexico, for the "We Move Forward" conference. The conference and celebration is like no other. Each day kicks off with international speakers whose motivating stories encourage attendees to realize their own dreams and goals.
With the aid of skilled facilitators and the support of the other attendees, women such as yourself will harness inspiration, sketch out a pathway forward, and take purposeful action in a direction that serves to create more fulfilled lives.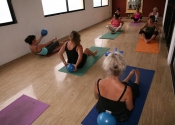 Movement sessions, including yoga, Pilates, dance and meditation, will draw you and other conference participants out of your seats, and social activities on and around the island provide unrivalled experiences.
"We Move Forward is a true synthesis of body, mind, emotion and spirit," says Janeen Halliwell,
Founder and Director of the conference. "Building on the amazing feedback and ideas we had in 2012, this year's program has even more to offer attendees."
"We Move Forward brings together 100 women who have lived 100 unique lives. But there are universal milestones that all women share," says Janeen. "The natural bond between women transcends geography, culture and status. It feeds our resolve and broadens the boundaries of what we think is possible. It provides momentum for moving forward."
About Isla Mujeres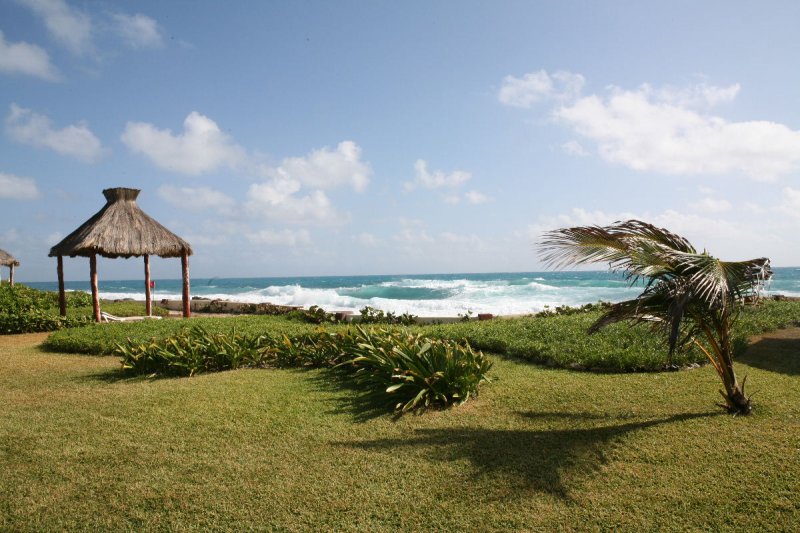 Once a quiet fishing village and now a quaint tourist destination, Isla Mujeres offers a wide variety of restaurants and upscale accommodations.
"Isla," as it is referred to by locals, is very easy to get to and safe to get around.
Isla is approximately 6 miles from Cancun, a direct 15 minute ferry ride reached by airport shuttle. It's convenient to get to and stunningly beautiful.
What better place for women to gather and celebrate being amazing!?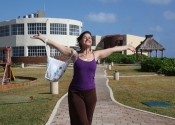 Website: www.wemoveforward.com
Facebook
Twitter
Contact: This email address is being protected from spambots. You need JavaScript enabled to view it.
Janeen Halliwell is the Founder of We Move Forward. At 48 (she says she will always feel about 33) Janeen is a 'seasoned' trainer, writer and associate faculty at Royal Roads University. She blends her passion for travel with purposeful work when visiting foreign places. Find her on Twitter @janeenhalliwell.