Amazing Multimedia Series On Afghan Women
Susan notes: this morning I bought my second favourite print publication in the world (my first is Ode Magazine). I've been reading the Globe and Mail, one of Canada's two national newspapers for years, and it's a close second to Ode, which is my all-time fave.

Today, "The Globe" featured a full-page photograph of an Afghan woman on the front page. This week it's running a multimedia series on women in Afganistan. The series started today and it's going to be absolutely amazing!!! AWR highly recommends that you check it out... here's the intro:
The first in the series of articles (entitled Beyond the Veil), videos, and podcasts contained quotes such as this:
"I never expected security to deteriorate to the point where … in 2009, I think it's probably the same level or very close to the level … as during the Taliban for women," said Rangina Hamidi, a prominent women's activist who was born in Afghanistan but raised in Pakistan and the United States.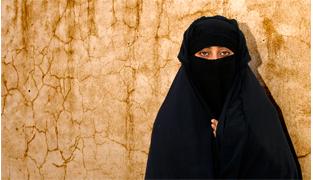 "Every time I leave my home to go buy food, I ask God, 'Will I come back home or not?'" said Shukria, a struggling, 32-year-old mother of six who lives apart from her husband, an Afghan National Police officer.
"To be honest, right now, even though I'm a very hard-core feminist … right now for Kandahar, women's rights … is my last priority. Right now my Number 1 priority is security – safety and security," she said.
"If I can't live to do the work that I'm doing, and if I have to live every second of my life in fear, knowing that I could be killed the next second, how can I possibly think of my rights? How can I possibly think of anybody's rights?"
Click here to read the full article:
By Jessica Leeder
www.globeandmailcom
Related links:
Natalie Carney's "Kids Being Kids: Afghanistan" Video Blog Update
Amazing Young Women Making A Difference RIGHT NOW!