All I Really Want Is A Home Of My Own
Posted by Vicky Collins
August 30, 2010

Susan notes: This amazing, uplifting, inspirational story of success and connection was produced by AWR member Vicky Collins, a Colorado-based TV producer and photographer.r. It highlights what is possible when women around the world support each other.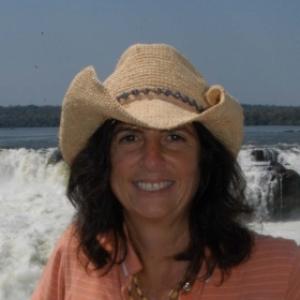 My name is Vicky Collins and I'm a television producer out of Denver, Colorado, USA. Our team has made three trips to Uganda over the last five years to help tell the stories of Ugandan women (see Beads, Bricks And A Better Life below).

We mostly do video production for BeadforLife, an income generating project that helps women raise their families up from extreme poverty.

The Ugandan women make beautiful bead jewellery out of recycled paper. Then other women around the world sell the jewellery at bead parties and online and return the profits to Uganda to help with health care, education, housing and other community programs.

For me, the most inspiring part of this story has been the journey of the women to home ownership and land ownership. To see where they were and how far they have come is incredibly gratifying.

BeadforLife asked the women in the program what they wanted more than anything. They said a house and land so BeadforLife helped turn the women's impossible dreams into reality. Here's the story:


I hope this video made you smile. I also hope you will join the bead circle and help us fight extreme poverty. You can host a bead party or become involved by visiting Facebook

Thanks for watching and caring.

Related links:
More About Bead for Life on AWR