Alice Russell (Singer)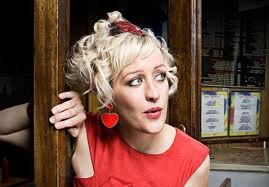 Alice Russell is a force of nature, one of those fabulous British girls with a great big soul sound -- a tradition stretching from Dusty Springfield to Alison Moyet to Adele.
What sets her apart? Some seriously clever musicianship.

"Growing up, I was surrounded by different types of music and you know, you just get taken by something, don't you?" she says, "It hits you in the right place and you think, 'Yeah, Baby, I like that!'"