Aleta Margolis Speaks At TEDxAshokaU
Susan notes: Thanks to TED for making TED Talks downloadable and embeddable, and for providing the biographical information that goes along with them.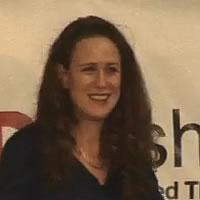 Aleta Margolis, Founder and Executive Director of the Center for Inspired Teaching, is a former professor of education at American University, specializing in authentic assessment, science and math education, and curriculum reform.
In 2001, Aleta was awarded a Fellowship from Ashoka: Innovators for the Public, in recognition of Inspired Teaching's work training teacher to transform the way schoolchildren are taught.
Related Articles