African Union Head Praises Uganda For Law Banning FGM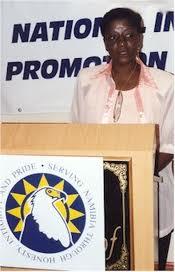 Kampala — Uganda has been praised for banning female genital mutilation (FGM), with a call to other African countries where the practice still exists to follow suit.
Addressing the First Ladies' forum on HIV/AIDS at Speke resort Munyonyo yesterday, the African Union (AU) commissioner for social affairs, Bience Gawanas, said the practice humiliated women.
"AU decided that there should be no more declarations, no more resolutions concerning women's lives and dignity because it is time for action. That's why we applaud our host Uganda, who passed a law against female genital mutilation," she said.
Gawanas added that the practice should have been abolished long time ago and urged other countries that have not banned it to do so quickly.
She lauded the First Lady, Janet Museveni, for championing the abstinence and HIV/AIDS prevention programmes in schools and among youth out of school. Gawanas also called for more efforts in reaching the women in rural areas with information on safe sex and safe motherhood.
Mrs. Museveni said Uganda had embarked on a roadmap to accelerate the reduction of maternal and infant mortality rate. More children however, she added, continue to die hence the need to step up action.
"Most women die due to bleeding and infection, which are largely preventable hence the need for more access to emergency care, equipment and access to information about the availability of these," Mrs. Museveni said.
Click here to read the full story:
By Cyprian Musoke
all Africa.com
Related links:
More About Uganda on AWR