A Tribute to Mary Margaret Kell (1902-1990)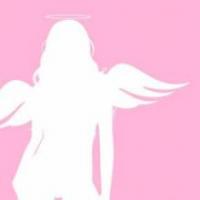 By Patti Macaulay

My Mom was an amazing woman. She left her home and family in Antigonish, Nova Scotia when she was only 18, and went to Montreal, Quebec to be a nurse.

In those days, it was unusual for a young woman, especially one who had been brought up on a farm, to go so far away at such a young age. But my Mom was a courageous woman, she wasn't easily frightened or intimidated.
Her nursing colleagues and friends knew her as Kell, her maiden name; family and friends knew her later in life as Gran. She met and married my Dad, Ed Eustace, in Montreal, and together they had four children, of which I'm the second oldest.

She was a wonderful mother and a very hard worker. Gardening was one of her passions, I guess it was in her genes. She and my Dad kept a Victory garden during the war years and she kept gardening all her life. She loved to have her hands in the dirt. It was one of her great joys and a love she passed on to me.

Gran was more than a Mom to me, and a grandmother to my children; she was also my best friend. And I miss her to this day.
Related Articles