A Tribute to Carole Gesman (nee Parker)
Posted By Tim Mace

Many longer-term residents of Dubai will vividly remember Carole Gesman (nee Parker), who recently lost her gallant eight-month battle with cancer; she died in Florida at the age of 49.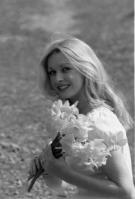 Born in Devon (UK), Carole graduated from local beauty queen to successful advertising executive.

She moved to Dubai in 1994 to launch Clarendon Parker Middle East, which soon became the region's premier advertising and marketing recruitment agency.

Carole leaves behind a legacy of true inspiration, which will live on with everyone who knew her. She always pushed the limits and made things happen, aided by her endless enthusiasm, wicked sense of humour and a good heart.

Whatever goal she set herself, she'd put her head down and go for it, as there were no half measures with Carole. For example, she tried and enjoyed sailing but, rather than just become a crew member, she undertook the RYA Yacht master course so that she could skipper the boat.

Later, whilst living in Dubai, she developed a keen interest in interior design. She trained in the ancient art of Feng Shui and counted among her clients Benazir Bhutto, with whom she kept in touch until the Pakistani presidential candidate's assassination in December 2007.


Wife & Mother
In 1999, Carole married Gerard Gesman in Amsterdam and their son Laurence was born in Dubai in 2000. After initially moving to Houston in May 2001, Carole moved to Florida when she bought a business based in Palm Beach Gardens; the business specialised in silk flower arrangements.

In addition to supplying large commercial displays, such as the palm trees at Miami International Airport, Carole employed her natural flair to design special arrangements for Floridian homes and continued to practice Feng Shui; even setting up a 'Feng Shui by Phone' service.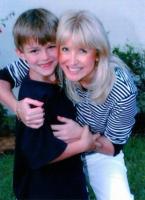 Happily settled in her Florida home, she then devoted much of her time and energy to raise her son, Laurence. Together they enjoyed a rewarding life within the Palm Beach community, with Carole establishing herself as an active member of the local church.

Sadly, in January 2008, Carole was diagnosed with renal cell carcinoma. Fighting bravely to the very end, with the help, love and support of Gerry and a circle of wonderful friends, she finally succumbed on Tuesday 23rd September. Following a memorial celebration three days later, Carole's ashes were taken by sailboat and released by her son Laurence off the Florida coastline.

Click here to see a newspaper tribute to Carole.