7 Tips to Stop Feeling Stuck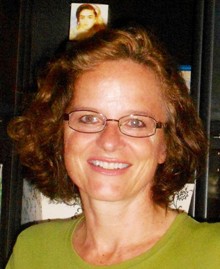 Guest blog post by author Gisela Hausman
In general, women are phenomenally equipped to sense problems, plan ahead, and multitask to get where they want to be.
Which may also be the reason why so many women I know feel stuck when they did not see "it" coming, whatever "it" might be...
That includes me, who felt helplessly stuck in many problems after my husband died unexpectedly.
Here is what I learned:
1) Remember a similar situation from your past
You know you have conquered problems – successfully! Try to remember the exact steps you took. Even better: Write down your past course of action. At closer look you may find, that the problem you solved in the past was worse, or, that then you had less help, or fewer skills. Remembering what you did and how you did it will also reassure you of your problem solving skills.
2) Listen to stories from others
With an open mind we can always learn from others. These days we can learn better and faster by finding a group who addresses our specific questions. With the world at your fingertips/keyboard you can find the best solution easier than Napoleon, who, had he had our technological opportunities, would have never been defeated.
3) Make use of the "grander picture"
So what if you lost your job and had to hire "below" your qualifications. The grander picture is that the world just dove through a huge recession but you kept moving instead of becoming a helpless victim in a grand scheme of world events, which was completely out of your control. Examine the skills you would have never learned were it not for this employment and ask yourself, where can you go from where you are now?
4) Smile
Very often there is nothing to smile about a certain situation because it is simply unpleasant and nothing will ever make it pleasant. The trick that I have discovered is that I envision the person I am going to ask for help. Liking people is so much easier than liking situations and most people want to help, if we ask. Then I smile before I…
5) Ask, ask, ask…
The simple truth is, some people can't and/or won't give you a good answer to your question. It is irrelevant why. One way to deal with such a situation is to see yourself as Edison, who considered every failed attempt as excluding one option. Asking again and again leads us to success. Edison had to try much harder to build a working light blub.
6) Spend time with enthusiastic people
Enthusiasm is contagious just like negative feelings. While maybe it feels good to be pitied it feels even better to find out that people believe in you, and why. Ask enthusiastic, positive people for their evaluation of your talents. You might be surprised to find out that they notice skills you have grown so accustomed to that you don't even notice how special you are.
7) Do something you have never done before
Tackling home improvement projects, learning a foreign language, hiking part of the Appalachian Trail… and hundreds of other options are waiting. When we go out of our comfort zone and try something we have never even contemplated, we learn about ourselves and gain empowerment. We feel and experience that we can do anything.
Everything is about perspective.
Gisela Hausmann is the author of the liberating motivational ebook "Naked Determination," forty-one spirited tales for fearless motivated underdogs". Suddenly widowed at age thirty-eight, Austrian-born Gisela Hausmann (aka @Naked_Determina) stayed alone with her children in the US to not interrupt her children's lives even more. Her ebook tells 41 stories and lessons she had to relearn, trying to make it. Find her on Twitter and Facebook.
Related Articles