60-Year-Old Woman Gets Long Overdue Degree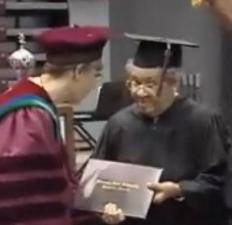 On a Friday afternoon in July 2010, Missouri State University held its summer commencement. There were 527 graduates in all, but one drew the attention of everyone.
Mary Jean Price Walls received the first ever honorary undergraduate degree given by the university. In the fall of 1950, Walls applied to what was then known as Southwest Missouri State College.
She was the first African American to apply, however, her application was denied because the school was not desegregated until 1954.
The honorary degree is given to honor the degree she was not allowed to pursue 60 years ago.