14 Amazing Women Rock TEDx Santa Cruz
Gender parity kudos to the TEDx Santa Cruz team: 14 of the 27 speakers lined up to take their Santa Cruz stage on June 11, 2011 are….. drum roll…. WOMEN! They come from a wide range of disciplines: from social science to oceanography, and social media to parenting. They are: businesswomen, educators, philanthropists, community activists – sometimes all rolled into one!
Check their credentials and get a taste of their expertise in the mini-bios and video clips below. If you're in Santa Cruz, you can attend the event live (details here). If not, plan to watch TEDx Santa Cruz livestream online (along with me and others around the world), and follow the pre-, during and post-event buzz on Facebook and Twitter / hashtag: #tedxsc.

Here are the amazing TEDxSantaCruz women speakers (alphabetical by first name, just like AWR's list of 260+ TED women talks):
Annie Morhauser: Hands On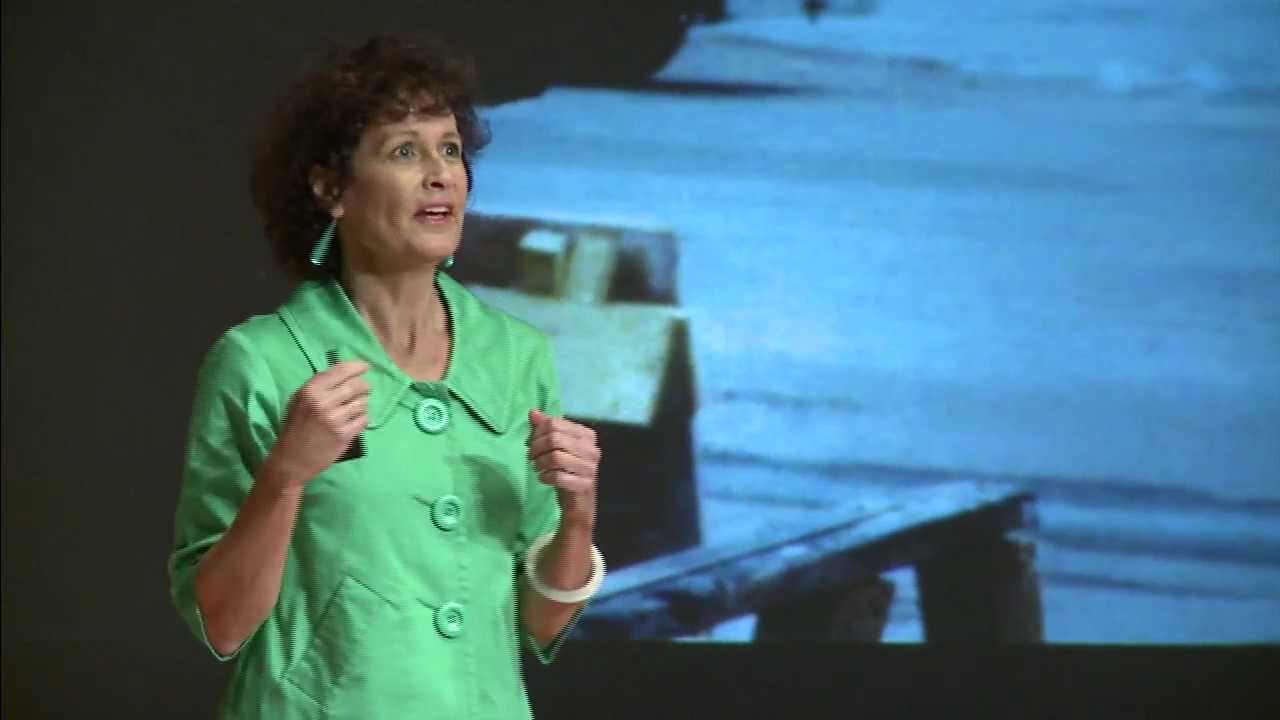 Ann Morhauser is the founder of Annieglass, a highly successful line of glass tableware sold through the finest luxury stores and resorts in the nation. Handcrafting her products in Northern California since 1983, Ann developed her company throughout the years to become one of the largest and most successful American glass studios.

Her work is in the collections of such noted museums as the Smithsonian American Art Museum and the Luce Foundation Center for American Art in Washington DC. She is an active fundraiser for hunger, children's health, and art education.

She mentors young women in business. See what she's all about here:

Annieglass website
Facebook
Twitter
Catherine Aurelio: Gamification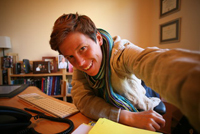 Catherine Aurelio is the User Experience and Creative Direction Lead at Bunchball.

She has over 15 years of experience in interactive media and print design creating award winning solutions for her clients in a variety of industries.

In her current role, she provides program design solutions using her unique skillset as a graphic designer, gamification expert and user experience maven to create successful solutions for Bunchball's clients.

Twitter
Rev. Deborah L. Johnson: It's Time To Evolve How We Resolve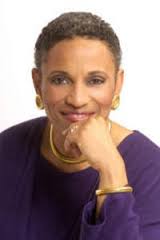 Rev. Deborah L. Johnson is the founder of Inner Light Ministries in Santa Cruz, and The Motivational Institute, an organizational development consulting firm specializing in cross-cultural relations.

A dynamic speaker and trainer known for bringing clarity to complex issues, she is a popular facilitator for progressive think tanks working at the intersections of religion, sexuality, social justice, and public policy.

Author of The Sacred Yes and Your Deepest Intent, Rev. Johnson is an inductee into the Board of Preachers of the Martin Luther King Jr. Chapel at Morehouse College honoring clergy for their lifetime social justice work She received the 2011 Tony Hill Award in Santa Cruz County for her efforts to build bridges across diverse communities.

Here is she is speaking on the right to marry (awesome delivery!):

Rev. Deborah L. Johnson website
Gina Castaneda: How to Unite Rival Teen Gang Members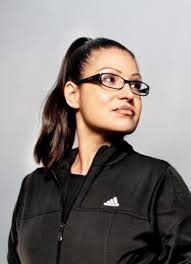 Theresa Regina Castaneda (Gina), was literally raised on the streets of Watsonville. As an adolescent, Gina experienced intervals of homelessness and even lived in a car for a period of time with her mother.

Despite the adversities of growing up in a violent neighborhood, and a violent home, Castaneda avoided gang entrenchment. In April 2008 she founded the Aztecas Soccer Program for Latino juvenile probationers.

In April 2008, Castaneda founded the Aztecas Soccer Program for Latino juvenile probationers who affiliate with both Norteño and Sureño gangs. As the coach and organizer, she has successfully managed to assimilate these opposing gangs into teammates, on and off the field.

Here's part 1 of a multi-part documentary featuring Castaneda and the soccer team she started:
Gonan Premfors: Trustology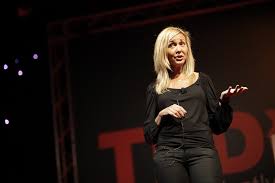 Gonan Premfors is from Istanbul, Turkey but has lived in Dubai since 1988 where she enjoyed a long career in finance before embarking on the human development path in 2005 by bringing the Coaches Training Institute and professional coaching to the Arabian Peninsula.

Premfors and her husband Johan (with whom she will speak at TEDxSantaCruz), have worked with thousands of people including business leaders, families, professional athletes and governments; they are the founders of Parentology, a relationship philosophy and series of workshops, currently delivered on four continents.

Premfors also spoke at TEDxDubai 2010; here's what she said then:
Heidi Boynton: Engagement, not sitting on the sidelines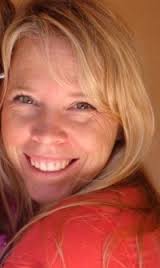 Heidi Boynton, personal trainer, co-founder of Finding Sophia, co-founder of Mini Mermaid Running club, and triathlon coach has inspired women of all walks of life in achieving their personal goals.

A cancer diagnosis in 2001 and an additional diagnosis in 2008 has been the stimulus for Heidi to share her story of living life fully through writing, speaking, coaching and participating in endurance events. She has done multiple triathlons and marathons ultimately completing Ironman distance triathlons.

Through her unique personal experience she has helped women work through fitness and emotional blocks in training for races as well as for life. Heidi loves to help women reach their fullest potential by helping them to stay focused on their own individual abilities.

This video clip is from Finding Sophia:
Lori Butterworth: Sustaining Compassion: A Nonprofit Story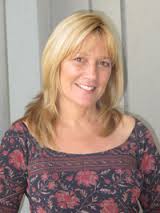 Lori has founded two award-winning, nationally recognized non-profit organizations, Jacob's Heart and the Children's Hospice and Palliative Care Coalition, which have dramatically improved care for thousands of children with life-threatening conditions.

Now she mentors the next generation of non-profit leaders through the Boomerang Foundation. Among Lori's awards for her contribution to the nonprofit sector are Oprah Winfrey's Use Your Life Award and the California Association of Nonprofits Award for Achievement in Innovation.

Jacob's Heart
Children's Hospice and Palliative Care Coalition
Nancy Abrams: The New Universe and the Human Future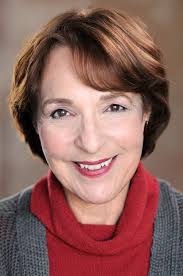 Nancy Ellen Abrams is a lawyer (J.D., U. of Michigan) with a B.A. from the University of Chicago in the history and philosophy of science.

She specializes in the role of science in a new politics and is an award-winning writer and lecturer at UCSC.

She has teamed up with UCSC Professor of Physics (and also her husband) Joel R. Primack for her talk at TEDxSantaCruz.

Here's a taster of her provocative thinking:

Rachel Abrams: (R)evolutionary Medicine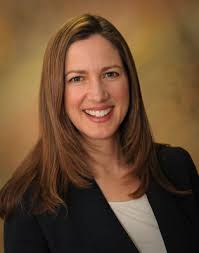 Rachel Carlton Abrams, MD, MHS opened the award-winning Santa Cruz Integrative Medicine & Chi Center in 2008 where she manages and works with 15 practitioners and 10 instructors to provide the highest level of care from conventional and holistic medicine.

She is a graduate of Stanford University with a medical degree from the University of California San Francisco and a masters degree from the University of California Berkeley.

She is Board Certified in both Family Medicine and Integrative and Holistic Medicine and uses treatments from both conventional and holistic medicine to help create ideal health for her patients.

Dr. Abrams has a cutting edge Optimal Health and Longevity Program working with many of the world's most influential people, from CEO's to billionaire entrepreneurs to Nobel Peace laureates. She is the author of two books and teaches workshops and classes regularly in Santa Cruz and throughout the country.
Rachel Pike: Climate for Innovation/Innovation for Climate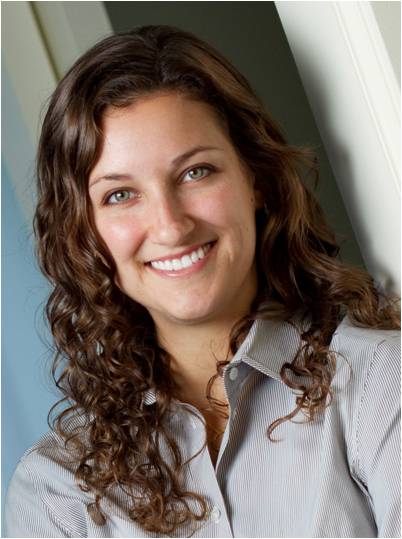 Rachel Pike works at venture capital firm Draper Fisher Jurvetson, where she invests in clean technology and mobile companies. Prior to joining DFJ, Rachel completed her Ph.D. in atmospheric chemistry at the University of Cambridge.

Pike earned a B.A. in chemistry and a minor in African studies at Northwestern University.

She also spent a year in Dar es Salaam, Tanzania, where she gained experience working on a Bus Rapid Transit planning project as an assistant consultant.

Here she is talking at TED Global 2010:
Rebecca Costa: The Greatest Discovery You Never Heard Of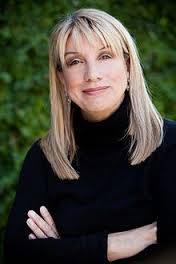 Rebecca Costa is a sociobiologist, thought-leader and provocative new voice.

She examines "the big picture"– tracing everything from terrorism, crime on Wall Street, epidemic obesity and upheaval in the Middle East to its evolutionary origins.

Retiring at the zenith of her executive career in Silicon Valley, Costa spent six years researching and writing The Watchman's Rattle: Thinking Our Way Out of Extinction.

Listen to some of her thoughts here:

Rebecca D. Costa website
YouTube
Facebook
Twitter

Riane Eisler: Caring Economics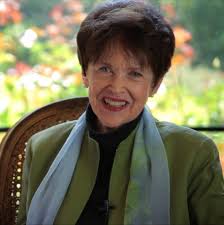 Riane Eisler is a social scientist, attorney, and author whose work on cultural transformation has inspired both scholars and social activists.

Her research has impacted many fields, including history, economics, psychology, sociology, and education.

She has been a leader in the movement for peace, sustainability, and economic equity, and her pioneering work in human rights has expanded the focus of international organizations to include the rights of women and children.

Here she talks about some of the issues that are in our way to achieving a better world:

Terrie Williams: The Biology of Big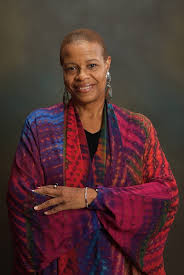 Terrie Williams, PhD is a co-Founder of the Center of Ocean Health and Director of the Marine Mammal Physiology Program at the University of California- Santa Cruz. She has spent her life studying how big animals survive on our changing planet, from Alaskan killer whales to African cheetahs. Her research expeditions have taken her to the wildest places on earth. During these expeditions she has witnessed marked human impacts on wild animals.

In response she directed the rescue of oiled sea otters following the 1989 Exxon Valdez spill and has been recording the effects of climate change on Arctic and Antarctica marine mammals. Her most recent projects involve working with the most endangered marine mammal in U.S. waters, the Hawaiian monk seal. By creating a new research facility that promotes integrative learning between humans and animals she hopes to revive the human-animal bond that is essential for our future survival.
Tess Dunn Musician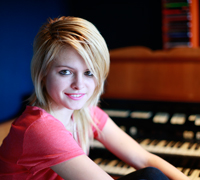 Tess Dunn's voice has been described as passionate, real and "gorgeously raspy." Dubbed in the media as "the young and the fearless," this sixteen-year-old singer-songwriter from Santa Cruz writes songs that "…delve into deeper and darker spaces than the pop stars of her time."

Diagnosed with cystic fibrosis (CF), diabetes and epilepsy, Tess faces issues of mortality that infuse her music and lyrics with richness and haunting depth. An affecting advocate for anyone battling life's challenges, Tess encourages others to shake off self-pity and to live fully.

To listen to Tess is to be inspired: