No Arms & Amazing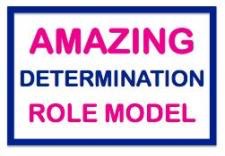 These videos tell the stories of four women, all of whom found a way to live "normal" lives despite facing a physical challenge that most of us would consider overwhelmingly debilitating - all of them have no arms.

The women are Stacey McInroe Conner, Jessica Parks, Barbara Guerrar, and Jen Jimmi.
Stacey McInroe Conner
Stacey McInroe Conner didn't like to be called amazing, but by all accounts she was an incredible young woman.

Despite the fact that she was born without arms, she lived a full, interesting and independent life, which included driving, horseback riding, and attending university. She was a self-less volunteer who was deeply committed to helping child amputees.

Stacey died as a result of an accident on May 24, 1990, shortly before her 23rd birthday.

Read more about her story as told in two tributes paid to her by her friends Bill and Joyce Baughn.


Jessica Parks
As far as I can tell, at the time this video was made, Jessica was 17. She should now be 23. I have tried to find her on the internet, so I can write her story, but have been unable to locate her.

(They say there are only six degrees of separation between everyone in the world. I'm trying to connect with Jessica, Barb, and Jen Jimmi so I can write their stories; if anyone can help me find them, I would be most grateful. Please click here to contact me. Thanks, Susan)


Barb Guerra
I found two videos about Barb on YouTube; this is the second and I believe the most recent. I would like to find Barbara so I can tell more of her story on AWR...


Jen Jimmi

The link to this video came to me originally from Mrs. Ali of Dubai; she is a member of the AWR community.

As I don't understand either Mandarin or Cantonese Chinese, I asked my new Taiwanese friend Vincent to translate this woman's name for me; he said the English version would sound something like Jen Jimmi. If anyone can help me any further with this woman's story, I would be happy to have the information.