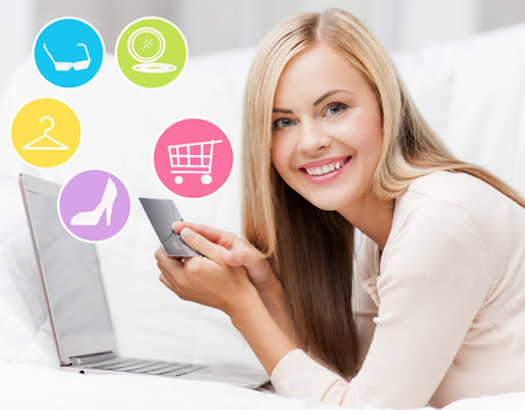 The internet is quite easily one of the best things that's ever happened to shopping for fashion. Thanks to online clothing stores, there's no need to brave bad weather or bustling crowds to get all of the latest looks that you love, as you can simply order them to be sent straight to your home instead, without even having to stand up.
But, with great clothing available online at awesome prices, you also have to take the good with the bad – sometimes, online shopping doesn't quite go to plan. Dodgy e-commerce stores, photos that don't reflect the true quality of the item, sizing that's a little bit off and expensive returns policies can all get in the way of finding what you want and being happy with what you buy online. This guide will help you make sure that you always have the best experience when shopping for fashion online.
1) Know Your Measurements
When shopping for women's clothing online, you'll find that sizing doesn't always match up. Although it's usually safe to order clothing in the same size from a store that you've bought from before and had items that were true to size and fit well, when you're buying from a new online clothing store you may need to be a bit careful. Too many times, people have shopped online for one size, and it's arrived only to find out that that particular store has very small or very large sizing. In order to make sure that this doesn't happen to you, you should know what the measurements of your body are in inches so that you can compare these to size charts to determine which you should be ordering. Before shopping online for clothing at a new store, take your measurements so that you won't be disappointed.
2) Read Reviews
With a huge story in the news recently about how cut-price online clothing stores are ripping their customers off by sending cheap products that don't look anything like they do in the picture, it can be pretty worrying when buying for the first time from a new store that you have never bought from before. This can be especially true if it's not a well-known chain, or doesn't have any physical retail stores that you can check out beforehand. To make sure that you don't get ripped off, try to find as many online reviews as you can before you make your purchases. Some stores will even allow their customers to read reviews for particular products rather than the store as a whole, so if these are available for the items that you're considering buying, it's a good idea to make full use of them. Most customer reviews are honest and genuine – fake ones can usually be spotted a mile away, but keep your eye out!
3) Understand Returns Policies
Another problem that you might experience when shopping for fashion and accessories online is strict or expensive returns policies. The last thing that you want is to purchase an item to find that there's something wrong with it, such as it doesn't fit or doesn't suit you, when it turns up – only to find that there's a hefty fee on returning it, or it can't be returned. Before you make any online purchases of clothing, it's a good idea to check the returns polices beforehand to make sure that you are OK with them. After all, no matter how hard you try to make sure that you buy something which is great quality and the right size, you could still end up deciding that it just doesn't look as good on you as you thought it would.
4) Beware of Cut Prices
One of the best things about shopping online is that you can often get clothes at much cheaper prices than you would on the high street. Since online retailers have less overheads to pay than high street stores, they can afford to lower their prices, as well as hold more sales events. But, don't be fooled into thinking that a cheap price always means value for money. If something seems too good to be true online, it usually is – and that includes cut price fashion. Although you can pick up some great bargains from the sales sections of reputable online retailers, be wary of any sites that seem to sell clothes for pennies all year round as you may end up disappointed when your item comes through the mail.

Buying clothes online is very convenient, but it can be easy to end up disappointed if you don't know how to get the best from it.

Copyright: dolgachov / 123RF Stock Photo

Tags clothing fashion Fun internet shopping