Amazing Good Samaritan Miep Gies Dies At 100
Miep Gies, shelterer of the Frank family, died on January 11th, aged 100
BY HER own account, Miep Gies did nothing extraordinary. All she did was bring food, and books, and news—and, on one fabulous day, red high-heeled shoes—to friends who needed them. It was nothing dramatic. But she also bought eight people time, and in that time one of her charges—a teenage girl called Anne Frank, the recipient of the shoes—wrote a diary of life in the "Annexe". In these four rooms, above the office of Anne's father, Otto, where Mrs Gies worked as a secretary, eight Jews hid for 25 months in Amsterdam in 1942-44.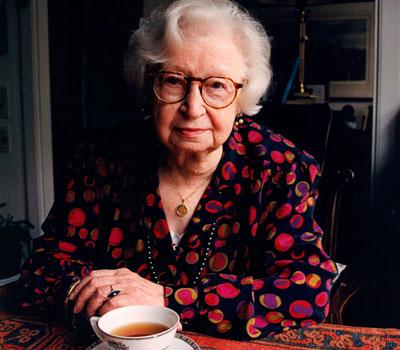 On the warm summer evening when the Franks went into hiding, Mrs Gies took charge. In subsequent months she and her trusty bicycle often carried so many bags of vegetables, bought with forged coupons, that she looked like a pack mule. No one suspected.
Every weekday morning she would climb two flights of stairs to the Annexe and get the grocery list. Every afternoon she would deliver the shopping and stay a while to chat—after composing herself and putting on a cheerful expression. In the cramped, stuffy rooms, made dim with lace curtains tacked across the windows, everyone had to whisper. She kept back the worst news: truckloads of other Jews sent to the camps, shot and gassed, and old friends killed. On their side, the four Franks, three van Pels and a dentist called Dr Pfeffer tried to conceal their tensions from her. Nonetheless, she could often feel "the sparks of unfinished conflicts left sizzling in the air".
Anne, restless, curious and outspoken, was often the cause of these tensions. But Miep (as they all called her), was something of a soulmate: a teasing office girl who craved sweets, relished independence, loved to dance, drank ten schnapps at an engagement party—and, as a teenager, had also filled up notebooks with her private thoughts. Anne grilled her about her clothes and her hair and, on the one night Miep stayed in the Annexe, insisted that she slept in her bed. Miep found it small and hard and too heavy with blankets. But it was the fear in the place, "so thick I could feel it pressing down on me", that kept her awake.
Click here to read the complete obituary in The Economist