8 Ways to Spice Up Your Sex Life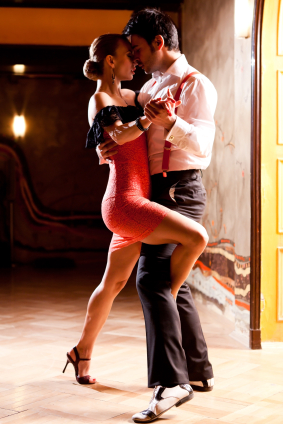 We all lead busy lives. One minute we're managing an office, the next is our household, then our relationships and finally ourselves.
We barely have time to comb our hair in the morning, let alone tend to every little nuance throughout the day.
Despite how tired we may be, there is one aspect that will always need and deserve work (in the best way possible) - our sex life!
Our sex lives, whether they be with ourselves or our partners, tend to get the back burner when things get really crazy. We just get kind of lost in it and wake up one day and realize it's been a month since anything has happened down south. So today is the day that that is going to change.
Our sex lives are an integral part in our happiness, satisfaction and empowerment. Sex is also one of the easiest ways to alleviate a headache, improve your mood and lose weight. So let's look at some sure-fire ways to get things moving in your bedroom again--with or without a partner.
1. Read a sexy book

Fifty Shades of Grey took the world by storm for a reason--it ignited people's sexual desire. Inspire yourself and escape into a literotica novel. You'll find yourself turned on and may even broaden your idea of sexuality.
2. Wear sexy lingerie

Lingerie isn't just for other people to enjoy, it's great for the wearer. Wearing a sexy bra and panties set underneath your day to day clothes can help you feel more confident and beautiful throughout the day. It will be your own little secret that helps keep you alert and turned on during even the most mundane activities.
3. Watch an adult movie (with or without your partner)

Need a little inspiration? Adult movies are great for getting you in the mood or inspiring you and your partner to try new things. They come in every theme you can imagine, so get something that speaks to you.
4. Incorporate sex toys

Sex toys are a wonderful way to keep things interesting if you're riding solo and an even better way to spice things up with your partner. Get a vibrator with all the bells and whistles for yourself and a cock ring for your partner. Your sex life will go to a whole other level. Need ideas? Adam & Eve has you covered.
5. Take a dance class or go dancing with your partner
This is a great way to work up a sweat and get some endorphins going. You'll feel connected to your body and your partner. There's something very sensual about dancing that will keep you and your partner turned on all the way home.
6. Go on an adventure date

Nix the standard dinner and a movie date and try something new. Go rock climbing, to a wine vineyard, or to a painting class. Trying something new with your partner creates an immediate bond and can help bring the two of you closer, which can ignite flames all on its own.
7. Leave the bedroom
An easy and free way to spice up your sex life is to get out of the bedroom. Take your sex life to your living room, laundry room, or kitchen. A change of scenery can recharge even the dullest sex routine.
8. Have sex
It sounds kind of obvious, but a lot of times we just need to remind ourselves and each other how great it is. No, we didn't forget, but in the same way that you don't need chocolate once you give it up, you start to need sex less the less you have it. So just get to it right now. Do it and then do it again shortly thereafter. You'll see both you and your partner's interest rise.

Need more ideas? Use your imagination :)

This is a guest post by Lisa Thomas, a contributing writer for Adam & Eve. She is happily married and enjoys writing about relationships and beauty trends.
Related Articles