AAA Hot List of 40+ Cool Organisations to Empower Girls
This video was produced by the Because I Am A Girl campaign. It's focused on the developing world. But the issues it briefly touches on are worldwide. Let's hope that one day videos and lists like these won't be needed.
The organisaitons in this section are all dedicated to empowering girls. Please browse, scroll, and share widely.
If the main purposes of your organisation is to empower girls, then you belong on the list too! To find out more, keep reading...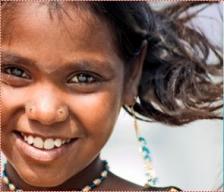 I want to keep growing this list, because it's vital to empower girls. (All the projects are listed in reverse alphabetical order in the related links at the bottom of this article; they are also listed with the most recent addition to the list at the top here.
I'm happy to include relevant, helpful, passsionate people, projects and ventures.
Send me your stuff like this (Note: Only those submissions that EXACTLY follow the above instructions may be included on the list):
Format your material exactly as the others on the list (maximum 120 words)
a logo in keeping with the size of others on the list (.jpg, .png; max 160 pixels x 160 pixels & 50kb)
'full' versions of the URLs to your website and social media accounts (i.e. not just a link in the document, the full URL so I can create the links).
E-mail to This e-mail address is being protected from spambots. You need JavaScript enabled to view it
Special thanks to @YasminMehbar and @NesimaAberra for helping to compile the original list; and to the projects and organisations that continue to help me grow it.